What is the BDSM circle?
When Maître Pierre was playing with His French sub, in the stories, often they would visit a club, called "Le cercle BDSM" (The BDSM circle). Obviously, it was kind of a fetish club, but with many rules. Anyone who wanted to be part of it, needed to respect some very precise rules.
In this website called, "The BDSM circle", it is the same.
To be member of this select group, You need to be part of the BDSM lifestyle No fee is required, but openmindedness, and tolerance are the passwords. Yes, even if some of the rules are very rigid, about what will be printed, it's only because, the BDSM communities around the world are under some constraint, because of the bad reputation and preconceived ideas that some groups have had to deal with in the past. By making sure, that only a certain type and quality of material would be printed, prevents U/us, people who put time in this website, from having problems. Don't laugh, Maître Pierre has some horror stories about his old web site……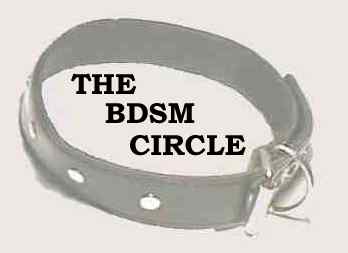 So, BDSMers of all kinds, this website is Yours. W/we will make sure, that every one respects the rules, and each other.
This is a free website, and W/we are putting our O/own time in it. W/we don't want the website to take over O/our life, W/we have games to play, but, W/we will bring this website as far as W/we can.
If you want to contribute to the website, just email U/us!
Long live The BDSM circle!