We Are:
In 2000, when we met, the world was a different place. The internet too was different!
Here is some of our story:
We met through a specialized BDSM dating site. Pierre had a bit of experience in BDSM and Catharine was starting a new life after 15 years with her previous Master that she lost to cancer. At beginning, Catharine (katy) was submissive to Pierre but a medical condition stopped from being a submissive (Diabetes, she would take more and more time to heal from their S&M plays!).
Of course, our love for each other's had grown and together we decided that katy had to become Dominant (Catharine). Pierre had no need for submission so, we became a Dominant couple (open relationship).
We did a lot of negotiation and when we were ready, we found partners to fulfill our need of BDSM. The "market" of BDSM players being what it is, Catharine had a large choice of partners, Pierre's search was a bit more difficult but he found many partners for himself too.
When we were playing together, at first, we were always trying to learn more about BDSM itself and all the techniques (roping, percussion play, DS and so on….) needed in BDSM. The internet was getting bigger and despite many website on the subject, few where really instructional.
This is when we decided, together, to create BDSMcircle in English and Le Cercle BDSM in French.. That was at the end of 2000.
The adventure really started there.
The first surprise was the amount of email we started to get. Some email where easy questions to answer but others where not that easy to answer. The research we did to find some answers made us aware of how wide and complex BDSM is. That made us more passionate to do more research.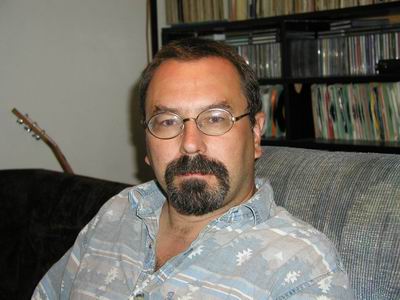 We slowly got more and more involved in the BDSM community in Montreal and around. We managed some discussion groups, organized some event and help organizing some others. And for a few years, we were just happy to coast between BDSM events and parties.
In 2003, we received a surprizing email. A production company from Vancouver was planning to do a documentary/reality show with Montreal area BDSM players and they wanted to interview us to see if we were "good" subject. Let's just say that the shooting for the series started in the summer of 2004 and we (us and our submissives) lived with the cameras and a full TV crew for 3 months.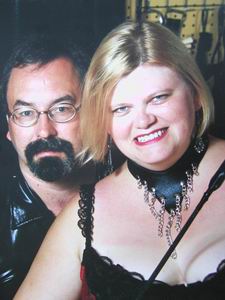 When the show aired in late 2004, this is when the madness started. We will give you more detail about these adventures and others, in futures articles.
In 2004, during the shooting, at the end of the summer; Pierre started to have some health problems. By the end of 2005 beginning 2006, his health issues exploded. To get Pierre's health problems under controls and some other situations (explanation to come), we decided to "drop from the world" and disappear from any public events, but kept doing our BDSM with our submissive in our little dungeon.
Pierre, with Catharine's help and many friends' supports, got better slowly, but it took a few years. Despite Pierre's health problems, we regularly received some demands from the media to either help them with some information and sometimes to event participate in some media projects (magazines, newspapers, radios, televisions). We will have more on all these pasts and futures projects later.
When we created this website, we were in our mid-thirties, now while we are updating this part of our website, we are in our late-fifties. Our love and interest about BDSM is still the same.
From the emails we are getting, we are a bit puzzled to see that for some people; they are having the same problems that existed 20 years ago and for some people, BDSM seemed to have become something different from what we believed it should be. Is BDSM "improving" and getting better, or is it getting worst? We cannot say!!!!!
Yes, the net has changed; now it is much more corporate and BDSM adepts seemed to have migrated on social media using their personals intelligent phones, yet, we still get emails from our "old fashion" internet website. People interested in BDSM are still eager to find answers….
After all these years and all these adventures, we are still learning……
Maître Pierre and Mistress Catharine proud owner of BDSMCircle.com
© THE BDSM CIRCLE - LE CERCLE BDSM 2001 - 2022